The Works Honore de Balzac [Fine Binding] (53 volumes)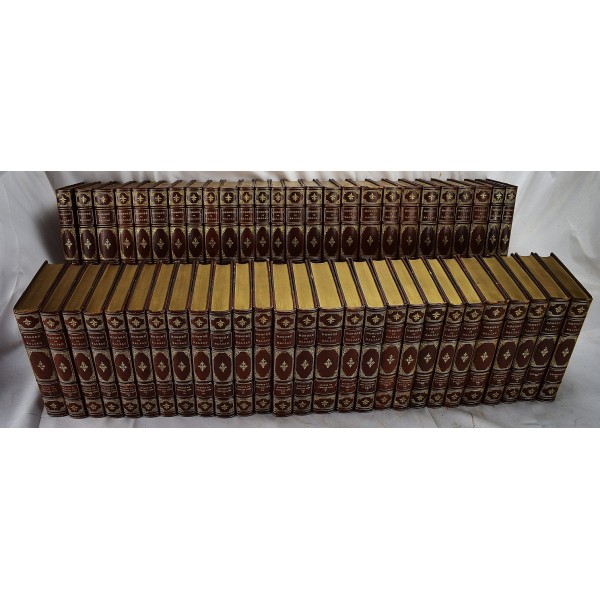 The Works Honore de Balzac [Fine Binding] (53 volumes)
Balzac, Honore de
Philadelphia : George Barrie, 1895
[Fine bindings] 53 volumes. A handsome set, pleasing to the touch and the eye. Definitive Edition. Bound in contemporary 3/4 brown morocco over brown boards. Gilt ruled. Gilt stamped and decorated spine compartments. A few small chips to a few of the bindings. Rear board detached to Volume 8: Scenes of Parisian Life. Top edges gilt. Internally excellent. Illustrated with etchings, tissue guards .
Contents: v. 1-11. Scenes of Parisian life; v. 12-22. Scenes of private life; v. 23-32. Scenes of provincial life; v. 33-37. Scenes of military and political life; v. 38-40. Scenes of country life; v. 41-49. Philosophic and analytic studies; v. 50-51. Repertory of La comedie humaine; v. 52-53. Droll stories.
This is an oversized or heavy book, which requires additional postage for international delivery outside the US.