Professional Criminals of America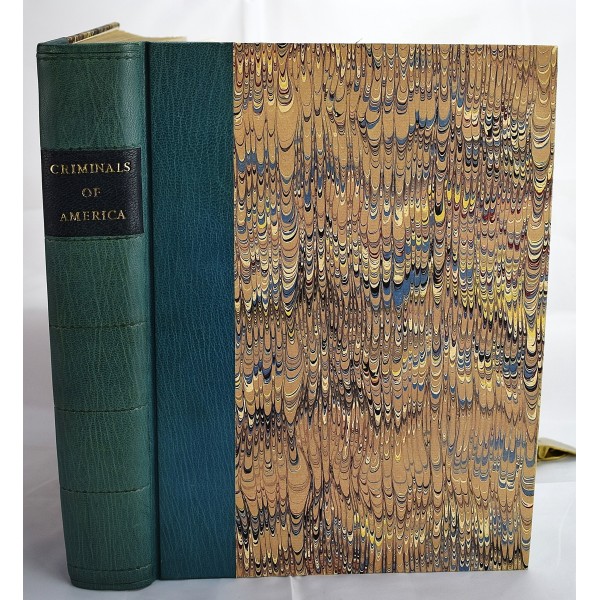 Professional Criminals of America
Thomas F Byrnes
G.W. Dillingham , 1895
Bound in fine modern blue moroccan leather over marbled boards. First published in 1886 by Cassell & co. This revised edition was published by Dillingham in 1895, with additional mug shots. 43 photo plates each with 9 'mug-shots' of criminals. 402 pp.: illustrations, portraits; 29 cm. Hardcover. Minor stain to the frontis edge, else a clean copy. Renewed end papers.
A late-nineteenth century rogues gallery of America's foremost murderers, bank robbers, con men, forgers, embezzlers, and pickpockets. Written in 1886, Professional Criminals of America contains biographical sketches, including photographs, of some four hundred of the nation's leading criminals. Each profile details the crimes committed and the circumstances leading up to arrest and conviction. Also included are short, informative chapters on criminal methods, executions, opium addiction, fugitives from justice, and prison commutation laws, along with intriguing chapters on mysterious unsolved murders, adventurers and adventuresses, and a list of every prison and state penitentiary in America at the time of publication.
This is an oversized or heavy book, which requires additional postage for international delivery outside the US.
G. W. Dillingham, Publisher, successor to G. W. Carleton & Co.