Portraits of Illustrious Personages of Great Britain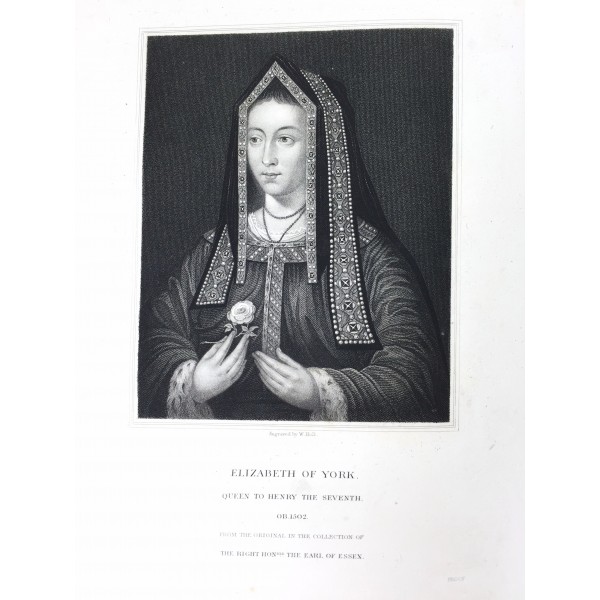 Portraits of Illustrious Personages of Great Britain (Volume One to Volume Twelve)
Lodge, Edmund
Harding and Lepard, 1835.
12 volume complete set. Bound in contemporary 1/2 moroccan leather over marbled boards. 27 cm. All edges gilt. Wear to bindings, one cover detached, a few joints cracked. Scattered foxing. V.1, 1502-1552 --v.2, 1553-1574 --v.3, 1575-1601 --v.4, 1603-1625 --v.5, 1627-1643 --v.6, 1643-1650 --v.7, 1651-1668 --v.8 1669-1683 --v.9, 1683-1705 --v.10, 1707-1750 --v.11, 1753-1793 --v.12, 1797-1833. Engraved from authentic pictures in the galleries of the nobility and the public collections of the country. With biographical and historical memoirs of their lives and actions, by Edmund Lodge.
Armorial bookplates of Francis Bennoch on front paste downs. Bennoch as a British MP and self proclaimed patron of the arts. He was a friend of friend of Nathaniel Hawthorne and Mary Russell Mitford. Bennoch was also a silk merchant and poet. <br> This is an oversized or heavy book, that requires additional postage for international delivery outside the US.