Oeuvres Complettes (5 tomes)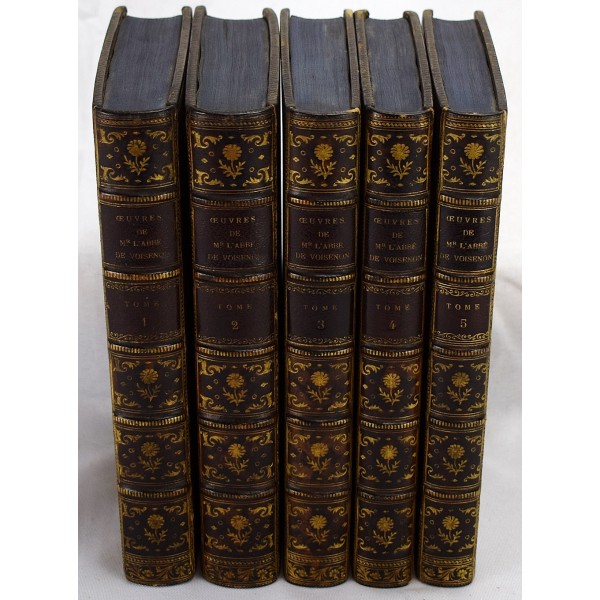 Oeuvres Complettes (5 tomes)
Claude-Henri de Fusee, de L'Abbe de Voisenon; Marie Elizabeth Constance TURPIN DE CRISSE
Paris : Moutard, 1781
5 volume complete set. First Collected Edition. Bound in early mottled calf. Floral gilt spine compartments. Triple gilt ruled. All edges blue. Marble end sheets. Internally, quite nice, with clean, white pages. (Vol. 5, "Romans et contes, attribues a Monsieur l'Abbe de Voisenon." with the false Amsterdam imprint, as issued.) Refs: Brunet V, 1349 p. Graesse VII, 387.
Bookplates of Samuel Shellabarger. Shellabarger (1888–1954, Princeton 1909), was a noted American author of over 18 books, many in historical fiction. He active in the early to mid-nineteenth century. Some of his early novels were written under the pen names: "John Esteven" and "Peter Loring."
This is an oversized or heavy book, which requires additional postage for international delivery outside the US.