Lord Nelson (Baxter Print)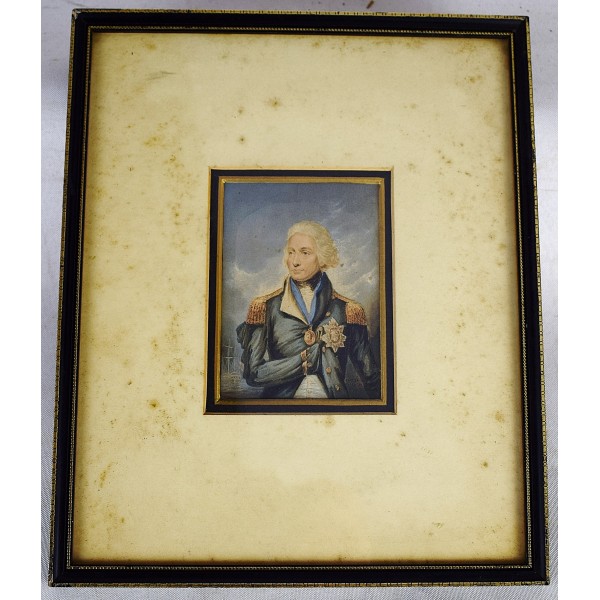 Lord Nelson (Baxter Print)
Baxter, George; Abbott, Lemuel Francis (artist)
George Baxter, 1853
Colored Baxter print on paper, under glass in black and gilt frame. After a painting by Lemuel Abbott. Dimensions: 4.3 x 3 in. Matting foxed.
Portrait of Lord Horatio Nelson, signed on the right, between the arm and the body, "Baxter, Patentee", the Victory is in the left distance. Nelson is shown in rear-admiral's uniform wearing the Star and Ribbon of the Bath and the Naval Gold Medal. Nelson lost his right arm in battle, to reflect this the sleeve of his right arm is pinned across his chest.
Refs: Victoria & Albert Museum Department of Prints and Drawings and Department of Paintings, Accessions 1932. London: HMSO, 1933. Ball & Martin C. L. 222. Lewis, C. T. Courtney. George Baxter (colour printer) his life and work: a manual for collectors. London: S. Low, Marston & Co. Ltd., 1908.