Italian Account Manuscript on the Castles, the Military and Expedenitures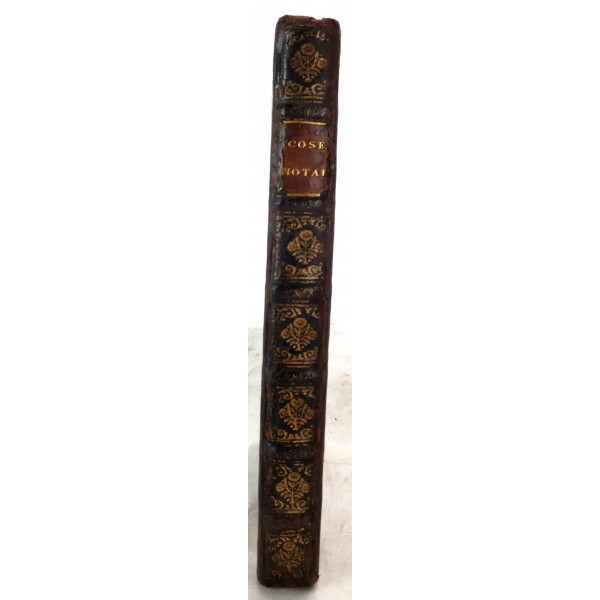 Italian Account Manuscript on the Castles, the Military and Expedenitures of the Kingdom of Naples
Giovanni Domenico Berio, marchese di Salza
Naples, 1765.
Circa 1765. Octavo. 253pp. Contemporary sheep, raised bands, Cose Notati or Things Noticed on leather spine label, compartments decorated in gilt, marbled endpapers. Rehinged and rejointed, wear to edges. Bookplate of the marchese di Salza, additional bookplate "Comme je fus". Crisp, clean and sound.
This account manuscript details each castle and fortification in the Kingdom of Naples with a short history of each. The later half of the volume serves as a manual on the Neapolitan army and militia with a short history of the Tesoriero Generale del Regno, or the Captain General of the Kingdom of Naples. Expenditures of the fortifications and militia in each province are noted.
Giovanni Domenico Berio originated from Genoa, son of a wealthy family long established in that city. In 1760, Berio purchased from Francesco Cattaneo the estates of Salza, Parolisi, Volturara and Montemarano and thus acquired the title of marchese di Salza.