Views in Affghaunistaun from Sketches Taken During the Campaign of the Army of the Indus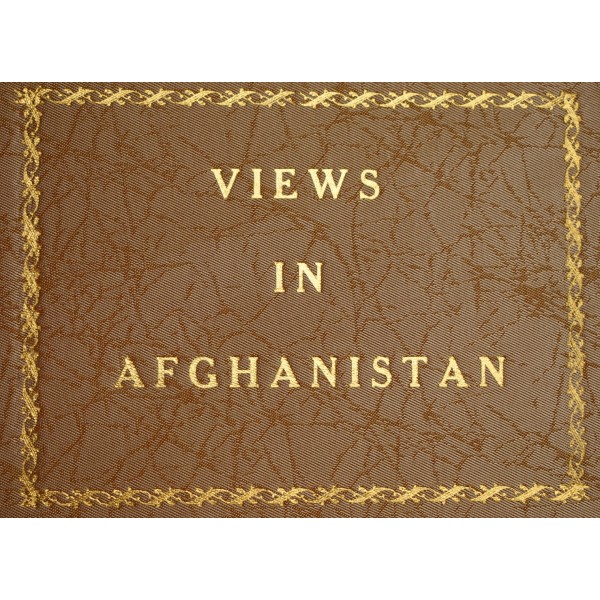 Views in Affghaunistaun from Sketches Taken During the Campaign of the Army of the Indus
Sir Keith A Jackson
LONDON: W.H. ALLEN & CO AND T. M'LEAN, 1841
Folio, 39 cm. Hand-colored frontis, title vignette, map, 23 (of 25) tinted lithographic plates. Bound in modern quarter black leather. Mismo cloth boards. Fine binding and cover. Edges of prelims and frontis professionally restored. Small dampstain to top margin of pages. Light, faint foxing throughout. Refs: Abbey Travel II, 506; Bobins The Exotic and the Beautiful I, 259.
In 1839 the Army of the Indus, including Sir Keith Jackson (1798-1843) of the 4th Light Dragoons, sought to replace the pro-Russian Emir of Kabul, Dost Mohammad Khan, with the pro-British Shah Shuja. The Khyber Pass was deemed too dangerous as a means of entering Afghanistan, so the Bolan Pass occupied with the objective of capturing both Kandahar and Ghazni en route to Kabul (where Shah Shuja was to be installed at the palace of Bala Hissar). Following the completion of the Battle of Ghazni, Jackson, a Captain in the 4th Light Dragoons, was granted leave to return to Britain and was able to arrange for the publication of this work. The text contains historical information and topographical description with various lithographed views of Afghanistan and its people.
This is an oversized or heavy book, which requires additional postage for international delivery outside the US.