Life and services of Gen. John A. Logan,: As soldier and statesman - Autographed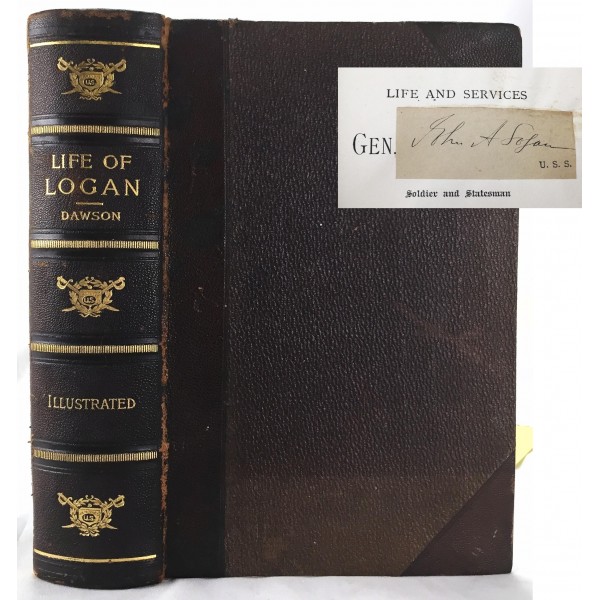 Life and services of Gen. John A. Logan,: As soldier and statesman - Autographed
Dawson, George Francis; General John Logan
Belford, Clarke & Company, 1887.
*Autographed by General John Logan, U.S.S. on paper mounted on title.* Bound in publisher's 3/4 leather over textured boards. Deluxe binding. Hardcover. Good binding and cover. Cosmetic fold line down hinges. Marbled end pages. xx, 580 pages : 8 plates, 2 portrait (including front), facsimiles ; 24 cm. Clean, unmarked pages.
General John A. Logan served in the Mexican-American War and was a Union Army General in the Civil War. Logan was 3rd Commander in Chief of the Grand Army of the Republic. (Major General in Civil war.) Logan fought in Bull Run, and with US Grant at the Battle of Belmont, Fort Donelson, the Siege of Corinth, Vicksburg, the Battle of Atlanta, Sherman's Carolinas Campaign, and the Battle of Nashville. Logan circle in Washington DC is named in honor of him. He served as a Senator from Illinois and Vice Presidential candidate with James Blaine in 1884.