Musee Du Louvre Inventaire General Des Dessins Des Ecoles Du Nord Ecole Hollandaise Tome I, II, III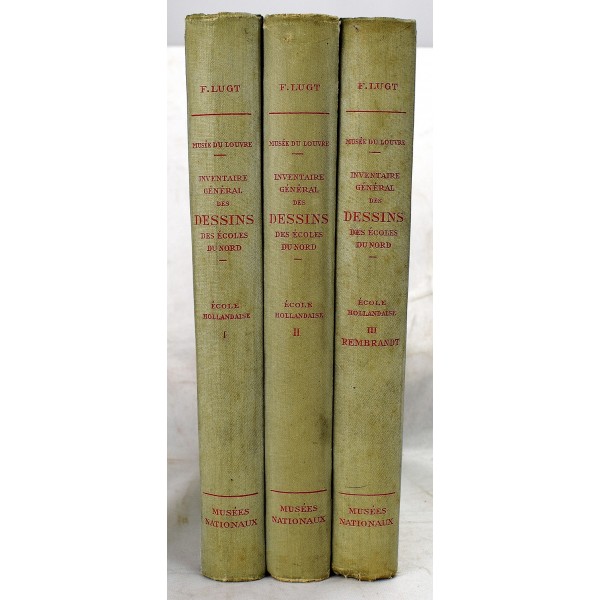 Musee Du Louvre Inventaire General Des Dessins Des Ecoles Du Nord Ecole Hollandaise Tome I, II, III
Lugt, Frits
Musees Nationaux Palais Du Louvre, 1929
3 volume set. 29 cm. Hardcover. Good binding and cover. Corners of tome 3 bumped. French.
Contents: t. 1. A-M --t. 2. N-z et anonymes --t. 3. Rembrand ses eleves, ses imitateurs, ses copistes.
This is an oversized or heavy book, which requires additional postage for international delivery outside the US.