Matrix 9. Number 9, Winter 1989.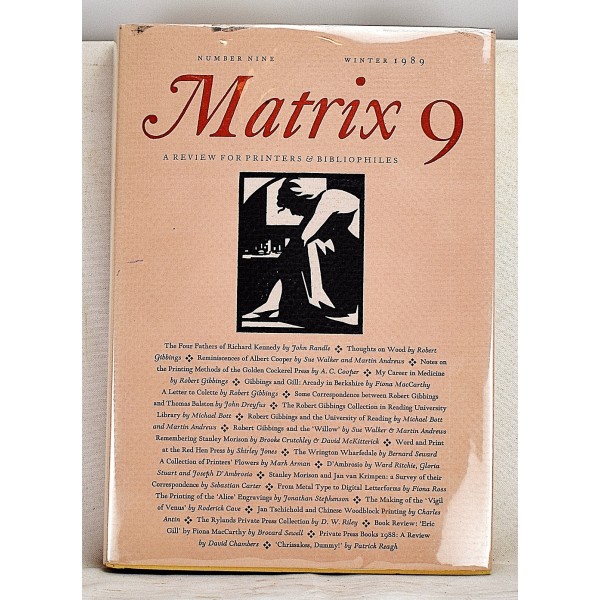 Matrix 9. Number 9, Winter 1989.
Robert Gibbings; John and Rosalind Randle
Andoversford, Gloucestershire : Whittington, 1989
Limited edition of 925 copies. Hardcover and dust jacket. Dust jacket in protective mylar cover. Good binding and cover. Clean, unmarked pages. 200 pages, 28 unnumbered leaves of plates : illustrations, facsimiles, portraits, samples (some color) ; 29 cm. "Robert Gibbings was born a hundred years ago ... on 23 March 1889 in Cork. This issue of Matrix records some of his many interests and enthusiasms." Cf. Introduction. Includes Prospectus for Matrix 10.