Mr. Gladstone's washi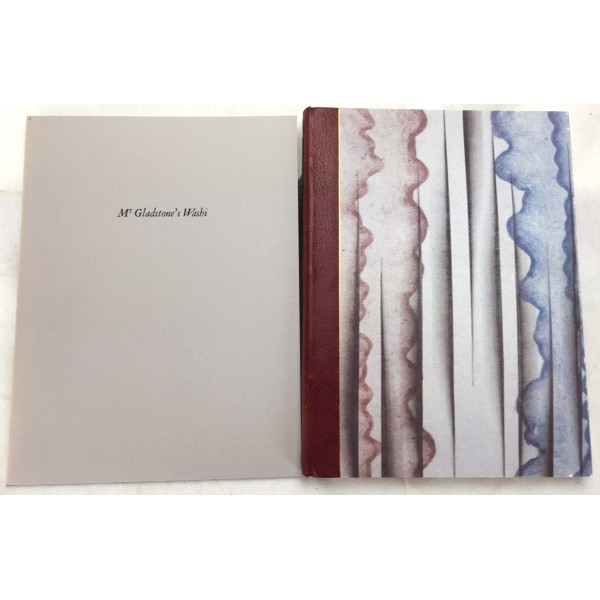 Mr. Gladstone's washi : a survey of Reports on the manufacture of paper in Japan, "The Parkes report of 1871"
Hans. Schmoller
Bird & Bull Press, 1984.
x, 43, 24 pages, [3] folded leaves of plates, [50] pages of plates : illustrations (some color) ; 29 cm. Bird & Bull Press, 1984. 4to. Fine. 2 volumes, in slip cover. Clean, unmarked pages. Fine binding and cover. Hardcover, softcover and slip case. 1/2 leather by Gary Parrot. One of 500, limited edition. Includes reproductions of selected pages of Jihe Kunisaki's Kamisuki chohoki (Osaka, 1798), being those pages with illustrations.  Includes text of the Parkes reports, issued as no. C-400 in the series of British Parliamentary command papers, together with color reproductions of the 19 watercolors forming inclosure no. 3 of the reports.