Atlas of the city of Philadelphia : 25th ward, from official records, private plans, and actual surveys (Volume 4)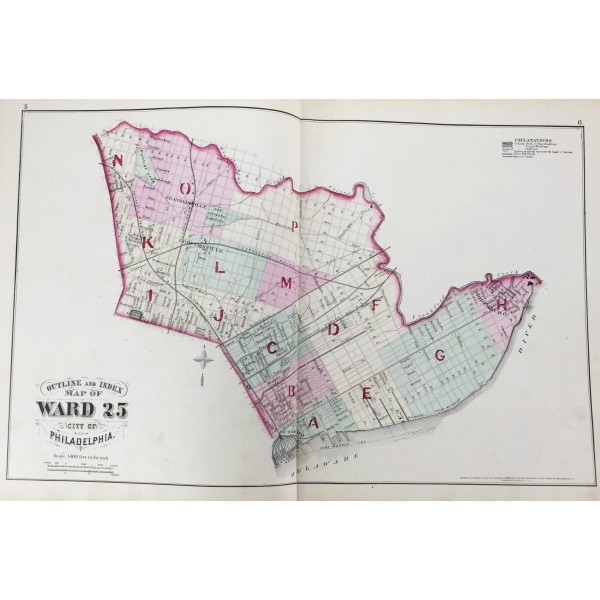 Atlas of the city of Philadelphia : 25th ward, from official records, private plans, and actual surveys (Volume 4)
Griffith Morgan Hopkins; G.M. Hopkins & Co.
Philadelphia, Pa : G.M. Hopkins, 1886
Atlas folio. 20 color maps. Hardcover. Spine hinge cracked, detached. Clean, unmarked pages. Real property -- Pennsylvania -- Philadelphia -- Maps. This is an oversized or heavy book, that requires additional postage for international delivery outside the US.