Archer's Manual: The Art of Shooting with the Long Bow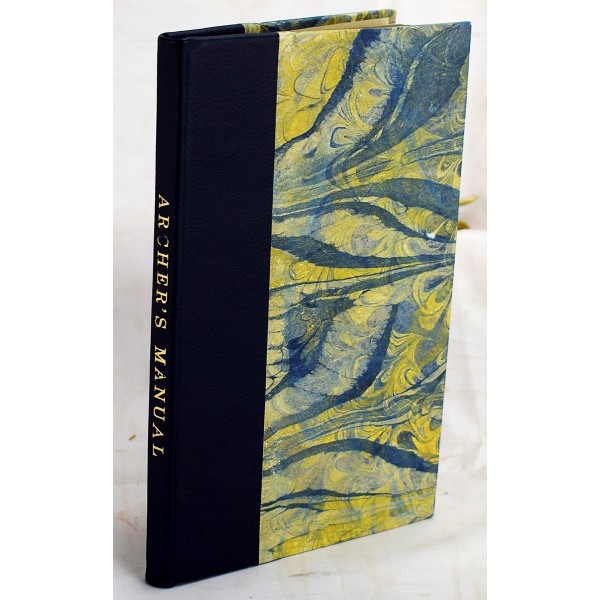 Archer's Manual: The Art of Shooting with the Long Bow
UNITED BOWMEN OF PHILADELPHIA.
Philadelphia: Hobson, 1830
Bound in modern 1/2 blue leather over marbled boards. Very good binding and cover. 18 cm. Frontispiece, 1 plate, 66 p. Hobson ads tipped-in at rear. Two small marginal tears to frontis. Minor toning, a clean copy. A scarce work, the earliest American book on archery. Provenance: From the library of Arnold 'Jake' Johnson. Henderson, Early American Sport p. 39. [ARCHERY] <br> United Bowmen of Philadelphia was established in 1828. Titian R. Peale, the son of the artist Charles Wilson Peale, having recently returned from a western expedition, expressed interest in archercy practiced by Native Americans he encountered there. The club itself was limited to 25 members, and the first apparition appears to have died in 1888. The United Bowman of Philadelphia may still be in existence as a very exclusive, and secretive club.