17th century Vellum Antiphonal Leaf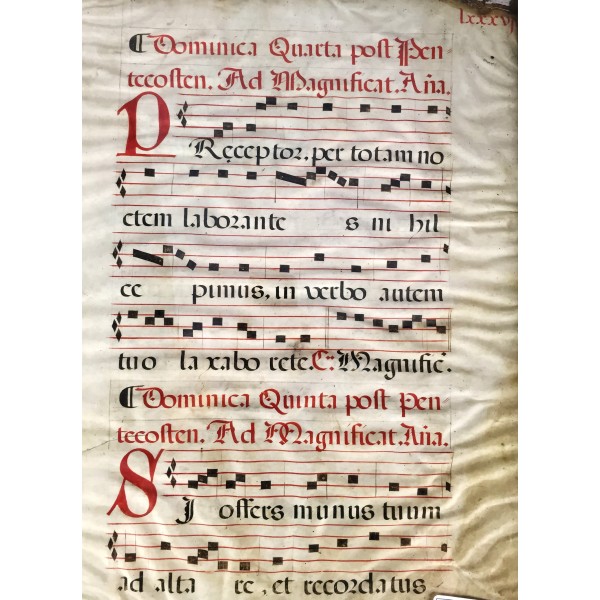 17th century Vellum Antiphonal Leaf
Unknown author, 1650.
41 cm x 30.5 cm. Framed 17th century antiphonal leaf on vellum, circa 1650. 5 line staves. Handwritten in black and red ink in rotunda Gothic. Latin antiphonal with Pentacostal prayers. Soiling to vellum, light pencil marks to one side of leaf. 4 inch tear to margin of antiphonal affecting 3 letters of text.
This is an oversized or heavy book, that requires additional postage for international delivery outside the US.