World Crisis. Vols 1-5.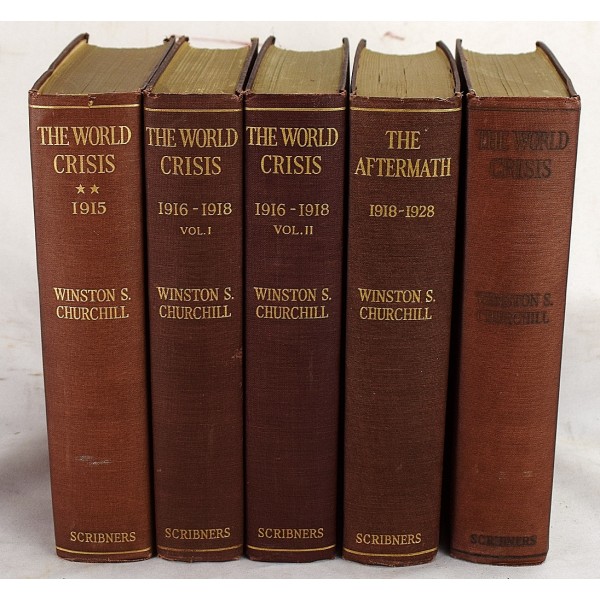 World Crisis. Vols 1-5.
Churchill, Winston.
Scribner's 1923-1929
5 volume set. 1st American edition. Bound in publisher's brown cloth. Hardcover. No dust jacket. Good binding and cover. Clean, unmarked pages. Contents: 1. 1911-14; 2. 1915; 3-4. 1916-18; 5. The aftermath. *Important Note: This set does not include the later printed volume 6, The Eastern Front, 1933.*
This is an oversized or heavy book, which requires additional postage for international delivery outside the US.