Tiger-Shooting in India; Being an Account of Hunting Experiences on Foot in Rajpootana, During the Hot Seasons, from 1850 to 1854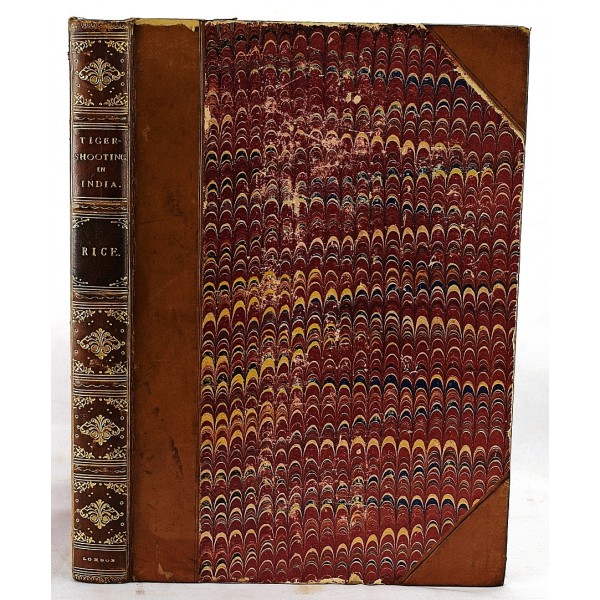 Tiger-Shooting in India; Being an Account of Hunting Experiences on Foot in Rajpootana, During the Hot Seasons, from 1850 to 1854
William Rice
London, Smith, Elder and Co. , 1857
Bound in handsome 3/4 contemporary smooth calf.  Gilt stamped spine.  Marbled end papers.  26 cm.  xviii pages, 1 leaf, 219, [1] pages. 12  chromolithographic (tinted) plates (including frontispiece).  Some spotting. Several signatures protruding, but solid. 
A desirable book -  one of the best on the subject' (Schwerdt). Abbey travel 484; Schwerdt II, p. 134.  
  Early hand written book plate of R. Cecil Leigh. Early note on tipped in sheet: "This book purchased in England during the month of February, 1944, through the kindness of my mother, Margaret R. Knight," British Hunting Series, R.L.K.J.