The Tajar Tales [Tadger]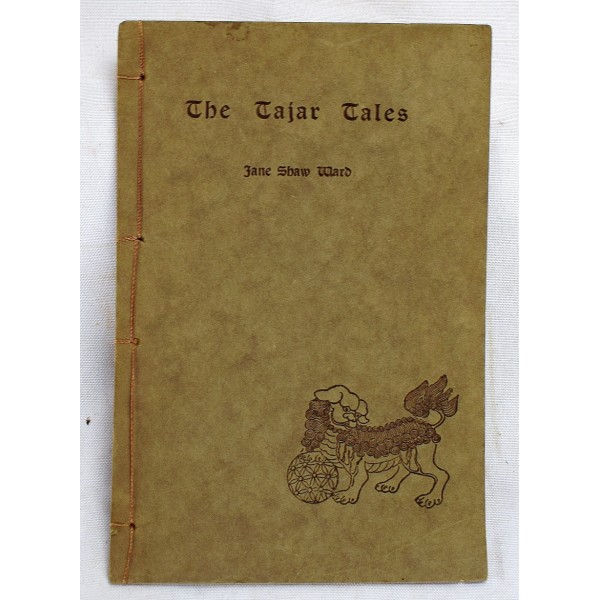 The Tajar Tales [Tadger]
Jane Shaw Ward
Shanghai : Pub. by Mrs. William Shaw Ward, 1921
[Shanghai imprint: Children's literature] Scarce first-edition. Bound in publisher's printed wraps, with guardian lion on front. Stab-bound. 26 p. Minor browning.
A collection of stories feature a creature called a Tajar - "something like a tiger, and something like a jaguar, and something like a badger."
Ward spent 20 years in working with the YWCA in China. She began telling the Tajar Tales orally in a children's camp in Colorado.