The Photo-Era Magazine: The American Journal of Photography (Volumes 29-45; bound in 4 tomes) (1912-1915)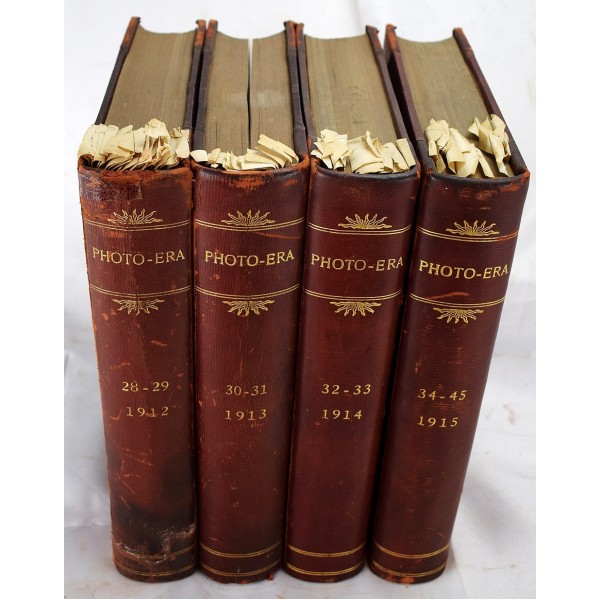 The Photo-Era Magazine: The American Journal of Photography (Volumes 29-45; bound in 4 tomes) (1912-1915)
Photo Era Publishing Co.,
Boston: Wilfred A. French, 1912
4 thick bound volumes. Contains volumes: 28-29; 30-31; 32-33, 34-45. Printed 1912-1915. Bound in contemporary 3/4 leather over brown boards. Gilt head and tail lines. Hardcover. Good bindings and covers. Minor rubbing to covers. Clean, unmarked pages. Profusely illustrated with photographs. An illustrated monthly of photography and allied arts. Custom bound by John P. Smith of Rochester, NY.
This is an oversized or heavy book, which requires additional postage for international delivery outside the US.