The National Standard Family and Business Atlas of the World: Specially Adapted for Commercial and Library Reference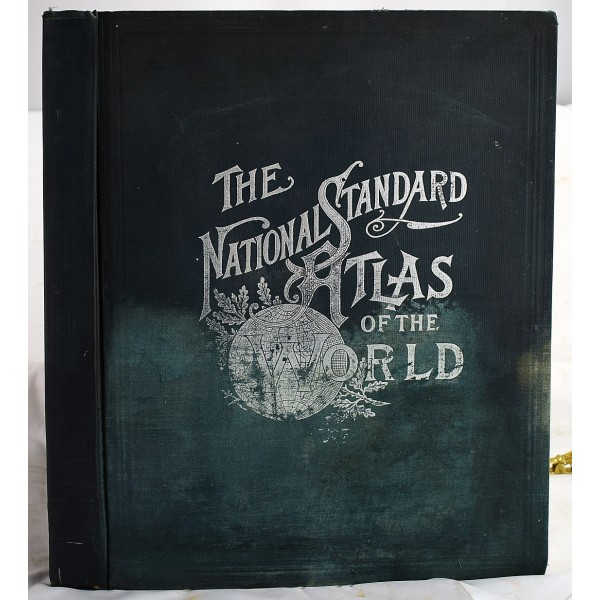 The national standard family and business atlas of the world : specially adapted for commercial and library reference : astronomical, geographical, chronological, historical, statistical, financial, commercial, educational, agricultural, descriptive and illustrative ... with all populations according to 1890 census.
Fort Dearborn Publishing Co.
Fort Dearborn Publishing Co., 1896
Folio. (418 pages) : illustrations, color maps ; 38 cm. Bound in publisher's cloth. Dampstain to front cover, with some disfigurement. This is an oversized or heavy book, which requires additional postage for international delivery outside the US.