The Journal of Two Voyages Along the Coast of China in 1831-1832 the First in a Chinese Junk; the Second in the British Ship Lord Amherst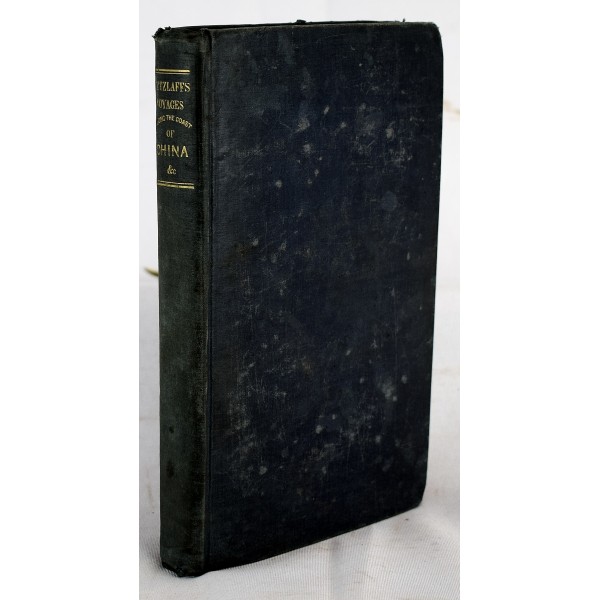 The journal of two voyages along the coast of China in 1831-1832 the first in a Chinese junk; the second in the British ship Lord Amherst; with notices of Siam, Corea, and the Loo-Choo Islands; and remarks on the policy, religion, etc., of China.
Karl Friedrich August Gutzlaff; Charles
John P. Haven, 1833

Bound in publisher's green cloth. Some divots, minor staining to cover. xi, 332 pages. Scattered foxing. Lacking blank end sheets. Cordier, BS, 2111. Lust 371 (for the English ed.).
Gutzlaff was a German Lutheran missionary who was one of the first Protestant missionaries in Thailand (1828), Korea (1832) and China. Gutzlaff learned Chinese and was notable for translating the Bible into Chinese that was adopted by the revolutionary peasant leader Hong Xiuquan of the Taipingtianguo movement (Taiping Rebellion). He went on to work with the British during the First Opium War as a translator. After the interior or China was closed off by the Qing government, Gutzalff continued his evangelisation work in Hong Kong through the establishment of the Chinese Evangelization Society.