The History of Herodotus: Translated from the Greek. With Notes By William Beloe. In Four Volumes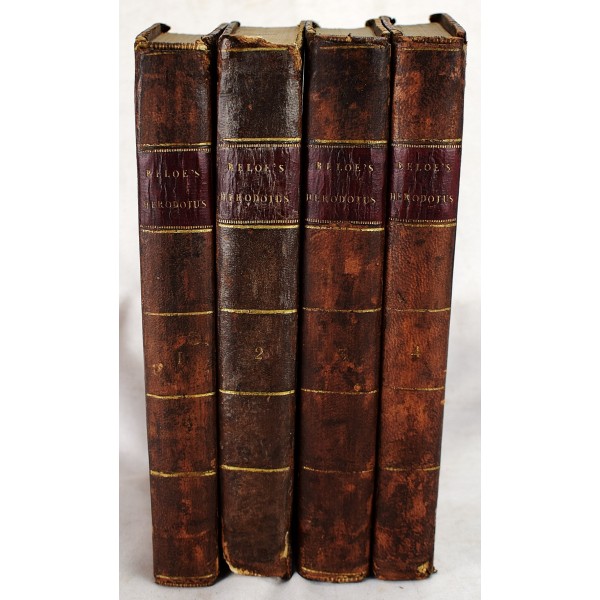 The History of Herodotus: Translated from the Greek. With Notes By William Beloe. In Four Volumes
Herodotus; William Beloe.
London : printed for Leigh and Sotheby, 1791
4 volume set. Bound in contemporary speckled calf. Gilt ruled, with red morocco spine labels. Collation: IX-[1 bl.]-434 ; [2]-489 ; [2]-456 ; [2]-192-[176] p. Scattered foxing. ESTC T146951. Signature and bookplate of Theodore Weld Sterling, Lookaway Farm Buckingham Valley, Pa. Sterling, (USNA), received the Distinguished Flying Cross for service in the Navy in WWII.