The Faerie Queene (2 volumes)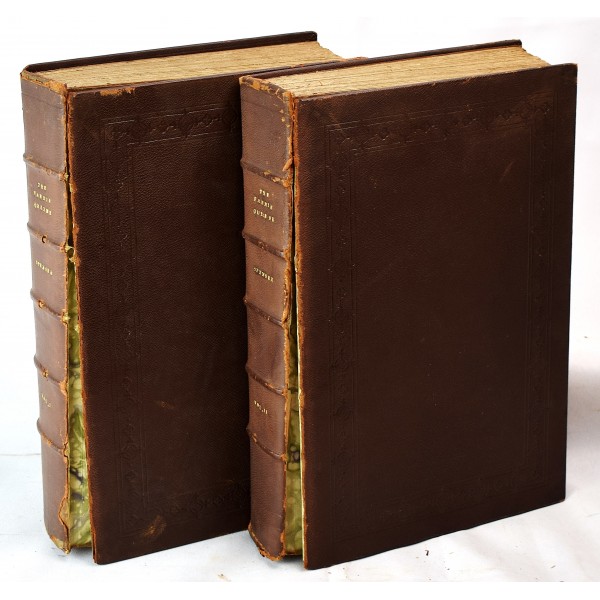 The Faerie Queene (2 volumes)
Edmund Spenser
Cambridge University Press, 1909
2 volume set. Limited ed. of 350. Folios, 33 cm. Bound in publisher's blind tooled leather. Front boards detached, chip to spine tail of Vol. 1. Clean, unmarked pages. 544 & 494 pages. The text of Books I to VI is that of the edition of 1596; the fragment of Book VII is from the folio edition of 1609. The letter to Sir Walter Raleigh and the prefatory verses are from the edition of 1590.
Contents: V. 1. Books I-III; v. 2. Books IV-VII. "Of this edition, printed in the Cambridge type upon hand-made paper, three hundred & fifty copies have been printed, of which three hundred (numbered)--are for sale in England and America, and the type has been distributed."
This is an oversized or heavy book, which requires additional postage for international delivery outside the US.