The cathedral church of Lichfield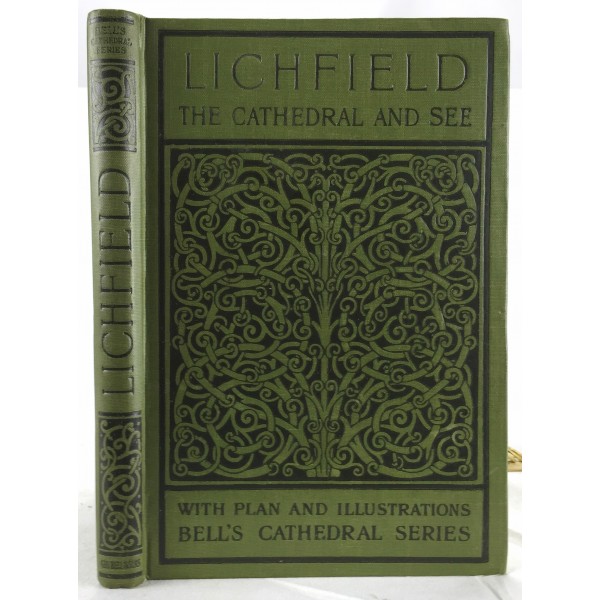 The cathedral church of Lichfield; a description of its fabric and a brief history of the episcopal see.
Clifton, A. B.
G Bell & Sons, 1908.
Lovely book. Bound in publisher's green cloth. Hardcover. Fine binding and cover. 138 pages frontispiece, illustrations, plates, plan 19 cm. Clean, unmarked pages. Lovely gift inscription to Mrs. Gertrude W. Day from her Kindergarten class, 1915. Front end page lists all her students. Small gift envelope + card tipped in rear from Unitarian Sunday School, Fall River Mass. Really beautiful, a special book.