Strangest Biotech Of All - United Therapeutics of Rockville - Annual Report 2010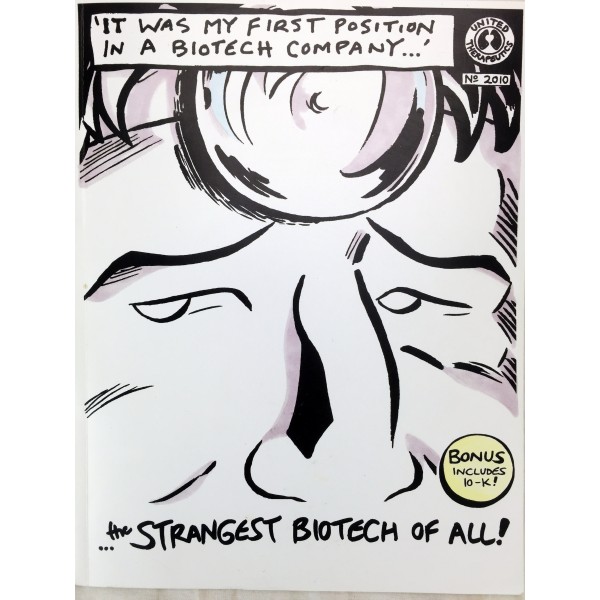 Strangest Biotech Of All - United Therapeutics of Rockville - Annual Report 2010

United Therapeutics; Martin Auster
United Therapeutics, 2011.
A illustrated annual report of a bio-tech firm in comic form.  Softcover. Good binding and cover. Clean, unmarked pages.
Dr. Martin Auster, UT VP of business development, describes his journey from clinical medicine to biotech.  Matthew Herper wrote a interesting article for Forbes Magazine on this unusual annual report and the unique company that spawned it. I've included a copy of Herper's article for your enjoyment.  Herper, Matthew, "Strangest Biotech Of All Issues Annual Report In Comic Book Form," Forbes, Jun 14, 2011.