Security analysis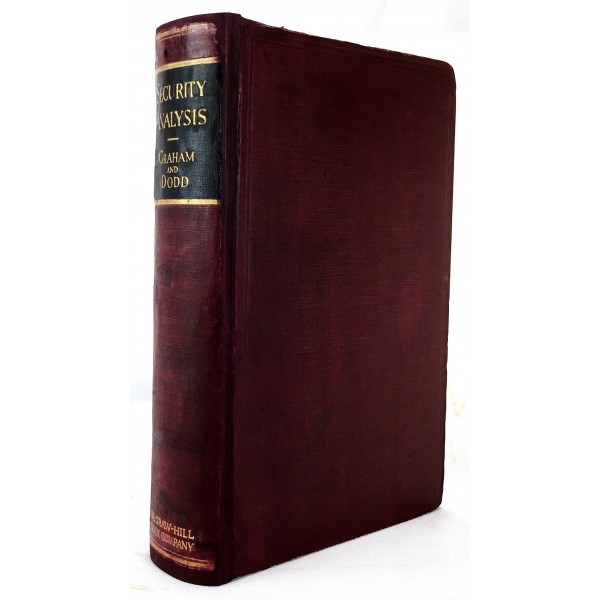 Security analysis: Principles and technique
Benjamin Graham, David L. Dodd
McGraw-Hill Book Co, 1934.
First edition, 7th impression. McGraw Hill 1934. xi, 725 pages : illustrations ; 24 cm. Original maroon cloth. Original spine rebacked on modern red cloth. Restoration and revarnish to boards. Rehinged and rejointed. Scattered marginalia. Library markings from Washington University.
One of the most influential books on investing ever written. Graham was the first advocate of value investing, a strategy he taught at Columbia Business School. Security Analysis was written in the wake of the great Wall Street crash of 1929. Graham's advice can be boiled down to the logical application of common sense. "An investment operation is one which, upon thorough analysis, promises safety of principal and a satisfactory return. Operations not meeting these requirements are speculation." Good advice to avoid the next bubble. Contents: Survey and Approach. Fixed Value Investments. Senior Securities with Speculative Features. Theory of Common Stock Investment: The Theory Factor. Analysis of the Income Account. The Earning Factor in Common Stock Valuation. Balanced-Sheet Analysis. Implications of Asset Value. Additonal Aspects of Security Analysis, Discrepancies Between Price and Value.