Rand McNally & Co.'s Enlarged Business Atlas and Shipper's Guide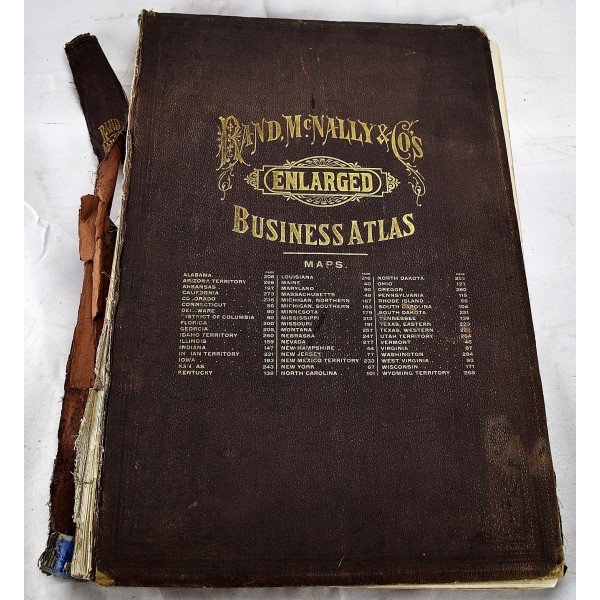 Rand McNally & Co.'s Enlarged Business Atlas and Shipper's Guide
Rand McNally and Company,
Chicago : Rand, McNally & Company, 1890
Atlas Folio; 54 x 36 cm. 312 pages : color maps. Publisher's original boards. Front board detached, torn at hinge. Spine torn. Internally good. First printed in this format in 1876, and then revised yearly. Refs: Phillips, 1402. Full title: "Containing large scale maps of the Dominion of Canada, old Mexico, Central America, Cuba, and the several states and territories of the United States, together with a complete reference map of the world, printed in colors from plates secured by letters patent, producing the clearest typographical effect of any known engraved plates, accompanied by a new and original compilation and ready reference index showing in detail the entire railroad system"