Nineveh, and Other Poems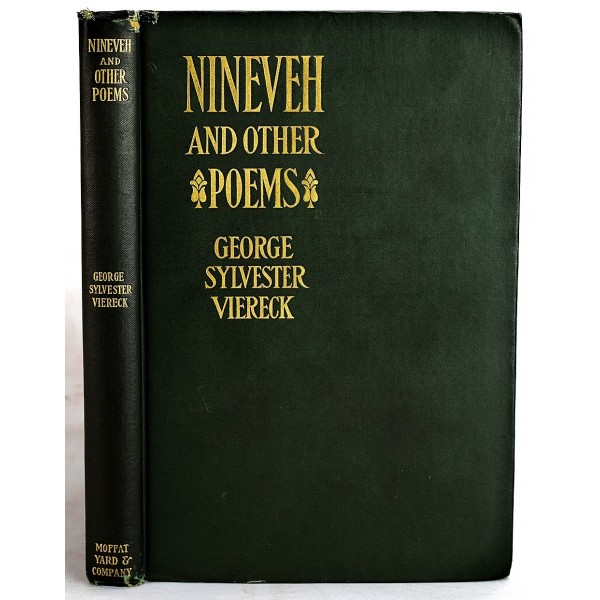 Nineveh, and Other Poems.
Viereck, George
Moffat, Yard & company, 1907
Octavo, 20 cm. First edition. xvii, 157 pp. Original green cloth, gilt title to front board. Rubbing. Minor chipping to head of spine. Name to front flyleaf. Clean, unmarked pages. Early book tag: "From The Library of Herbert Boyce Satcher". Satcher was a notable early 20th century American homosexual book collector. <br> From the estate of Jim Graham, former Washington D.C. City Council Member (1998-2014). Graham was head of Whitman-Walker Clinic (1984–1999) and a noted gay community pioneer.