Memoires du comte de Forbin (2 vol. set)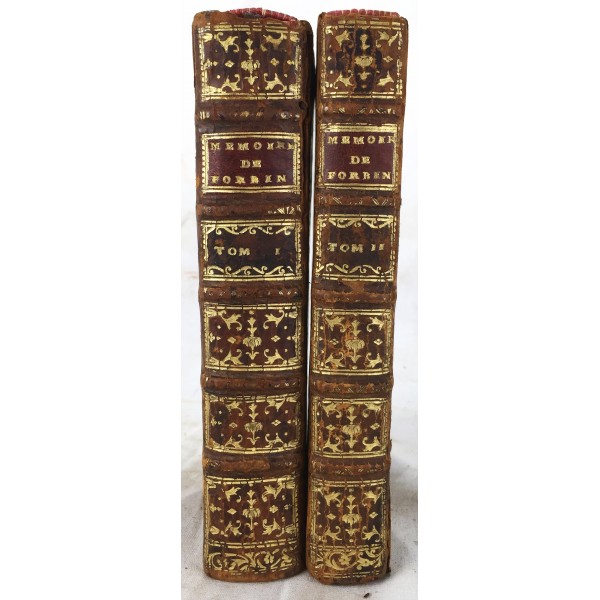 Memoires du comte de Forbin: chef d'escadre, chevalier de l'ordre militaire de Saint Louis (2 volume set)
Forbin, comte de; Simon Reboulet; Louis Le Comte
Amsterdam : Chez Francois Girardi, 1730.
2 volumes. 12mo. Bound in contemporary French mottled calf. Gilt stamps spines. Good bindings and covers. Some minor edge wear. All edges red. 383; 344 pp. Clean, unmarked pages. Marbled end pages. Engraved frontis.
First Edition of this celebrated Naval Commander's Memoirs. Hoefer 18, pages 146-151.
Claude de Forbin (1656-1733) was a French naval commander and diplomat in East Asia. He is noted for his time as Grand Admiral of Siam (the frontis picture of him shows him in Siamese garb). He was active in the 17th century naval contests with England and the War of Spanish Succession. Forbin also led the failed French expedition of the Old Pretender, Prince James Francis Edward Stuart to Scotland. This book is the first edition of Forbin's Memoires, written by his secretary, Simon Reboulet. - Subjects: History of France, England, Naval History and Warfare, Siam, Thailand, War of Spanish Succession, Battle at the Lizard, Prince James Stuart (Old Pretender).