Life of Samuel Johnson, The - 10 Volume Temple Bar Limited Edition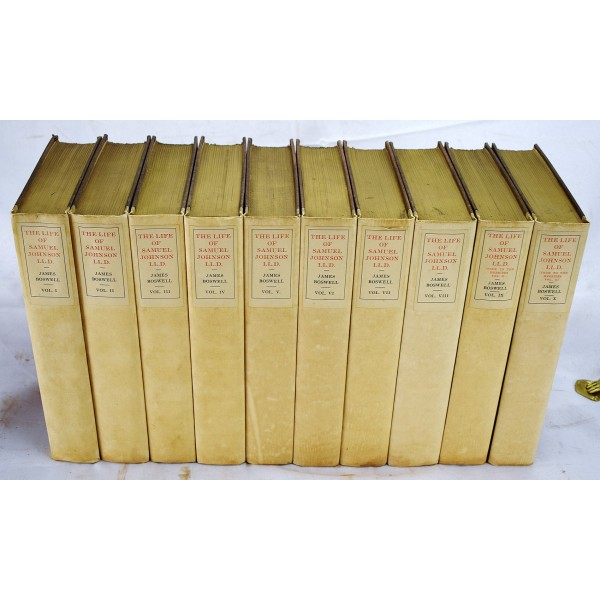 Life of Samuel Johnson, The - 10 Volume Temple Bar Limited Edition
Boswell, James / Clement Shorter, ed.
Doubleday Page, 1922
10 volume set. Limited, Temple Bar edition, no 440 of 785. Publisher's vellum paper spines over brown boards. Top edges gilt. Hardcover. Very good bindings and covers. Clean, unmarked pages. Contents: v. 1-8. The life of Samuel Johnson, LL. D. --v. 9-10. The journal of a tour to the Hebrides.
This is an oversized or heavy book, which requires additional postage for international delivery outside the US.