Lexicon Technicum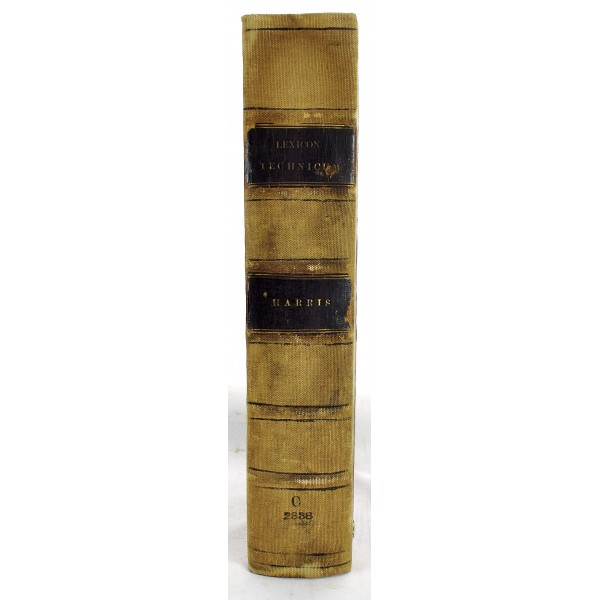 Lexicon Technicum or, An Universal English Dictionary of Arts and Sciences: Explaining not only The Terms of Art, but the Arts Themselves.
HARRIS, John
London Printed for Dan. Browne, 1704.
1st edition. Complete Volume I. Volume II issued later in 1710. Folio. Bound in later 3/4 cloth binding. Marbled boards. Gilt to black leather spine labels. 6 raised bands. Solid binding. Wear to extremities. Soiling to spine. Numerous diagrams and illustrations throughout. Library number to spine and stamp to FEP only. Scattered foxing. Tanning to plates and selected pages. Tears to folding plate of Iohn Marshall's Double Microscope, repaired with 3 small pieces of transparent white binding tape. Engraved frontispiece portrait of John Harris.
The first scientific and technical encyclopedia. Newton was a contributor. An important work of 18th century scientific reference. References: Goldsmiths'-Kress no. 04039. Horblit 25a; Babson Newton Sup p 54, Norman 992; PMM 171a. Watt - 1st Ed of Dictionary of Arts & Sciences.