Kwado Japanische Blumenlehre: Der Blumen Kostlichkeit; Blumenspiegel; Ein Bandchen Winke fur das Blumenstellen (nach den vorschriften des 'Ikenobo, ') des Stammhauses der Blumenlehre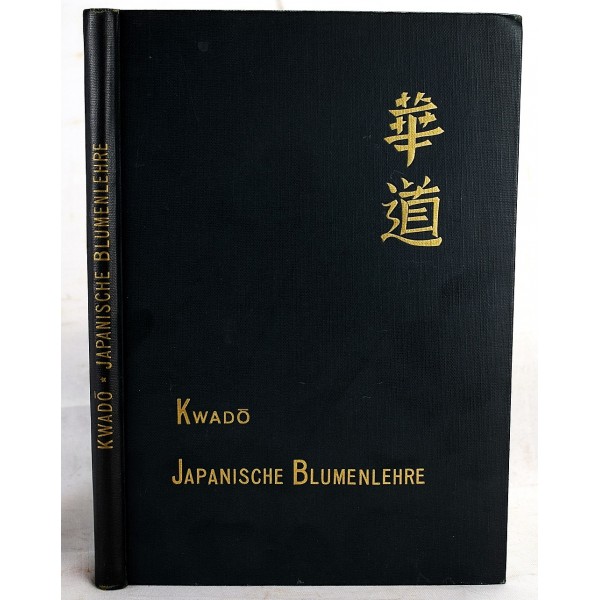 Kwado Japanische Blumenlehre: Der Blumen Kostlichkeit; Blumenspiegel; Ein Bandchen Winke fur das Blumenstellen (nach den vorschriften des 'Ikenobo, ') des Stammhauses der Blumenlehre
Sensei Ikenobo; W Prenzel; Berlin. Japan-institut.
Leipzig, Verlag der Asia Major, 1928
Bound in publisher's green cloth. Hardcover. Very good binding and cover. Clean, unmarked pages. 75 pages, color frontispiece, 32 (i.e. 19) plates 25 cm. Chromolithographic plates. Each plate accompanied by guard sheet with descriptive letterpress. "Sonderdruck aus Asia Major, vol. III, fasc. 314." Book plate of Adolf Fischer.