Judge Learned Hand and the Role of the Federal Judiciary [Chief Justice Warren Burger's Copy]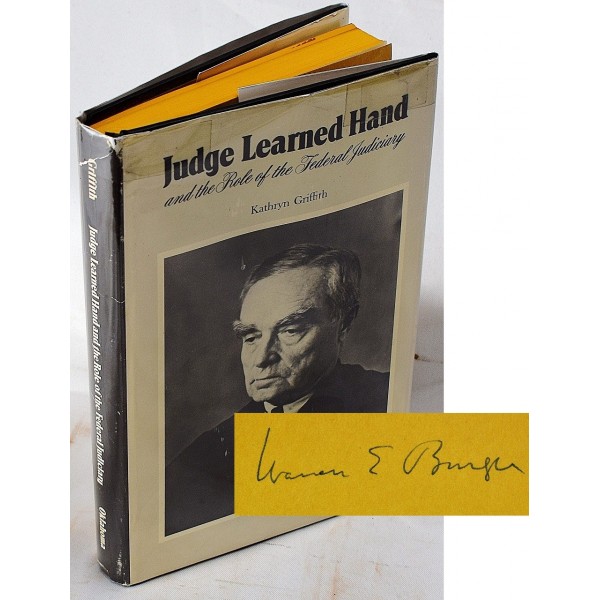 Judge Learned Hand and the Role of the Federal Judiciary [Chief Justice Warren Burger's Copy]
Griffith, Kathryn P.
Univ of Oklahoma Pr, 1974
Supreme Court Chief Justice Warren Burger's Copy, signed by him and with his embossed book plate. xi, 251 p. : ill., portr. ; 23 cm. Hardcover and dust jacket. Good binding and cover. Tape repair to dust jacket. Clean, unmarked pages. Ships daily.