Japan Must Fight Britain (Maj. Gen. Keating's Copy)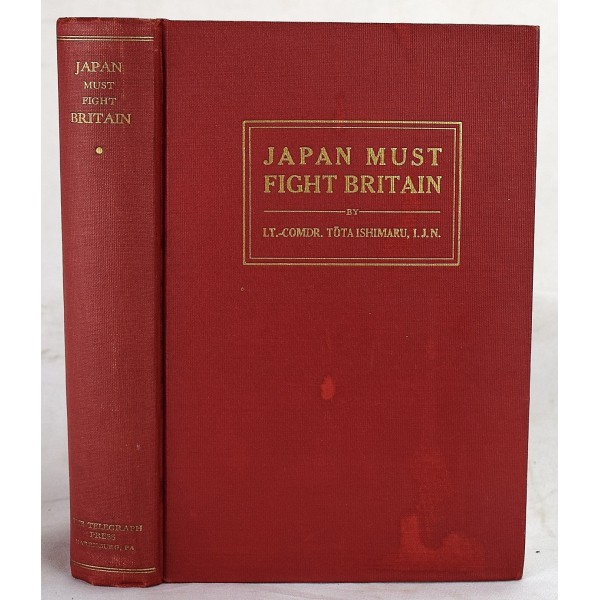 Japan Must Fight Britain (Maj. Gen. Keating's Copy)
Tota Ishimaru ; translated by G.V. Rayment.
Telegraph Press, 1936
[Prelude to War] Bound in publisher's red cloth. Hardcover. No dust jacket. Good binding and cover. Small discoloration to front board. Clean, unmarked pages. 329 p. ; 21 cm. Stamp of Major Frank Keating, US infantry. Keating (1895 – 1973) went on to be a Major General, serving with Eisenhower and commanding the 102nd Infantry Division. He served as military governor of Germany in 1945.