Histoire de la Marine Francaise. Xviie Siecle. - Jean Bart (5 volume set)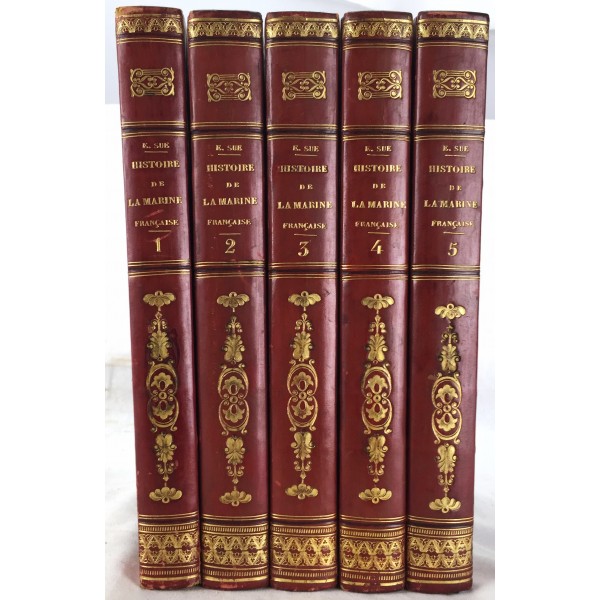 Histoire de la Marine Francaise. Xviie Siecle. - Jean Bart (5 volume set)
Eugene Sue
Paris : F. Bonnaire, 1835.
5 volume set. Fine bindings. Lovely gilt stramped 1/4 French red leather over marbled boards. Good bindings and covers. Marbled end pages. Scattered foxing.  Illustrations, facsimiles (some folded), folded map, plans, portraits ; 24 cm. 
Details the French navy in the 18th century.
This is an oversized or heavy book, that requires additional postage for international delivery outside the US.  Contains biographical information on Jean Bart; with 17th century documents on the French navy.