Fifty Years of Sport at Oxford, Cambridge and the Great Public Schools; Eton, Harrow and Winchester. (3 volume set)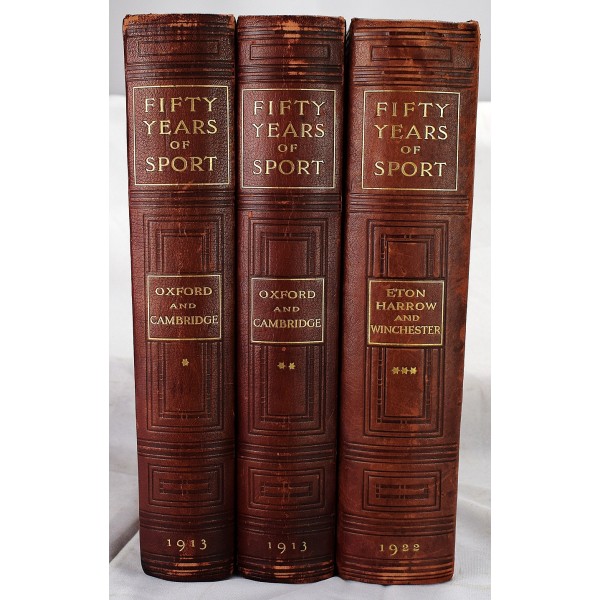 Fifty Years of Sport at Oxford, Cambridge and the Great Public Schools; Eton, Harrow and Winchester. (3 volume set)
Desborough, The Rt Hon Lord. (Arranged by). Edited by Hon R.H.Lyttelton, Arthur Page and Evan B.Noel.
London : Walter Southwood & Co., 1922
3 volume set. Folios, 32 cm. Original morocco bindings by Cedric Chivers. The front cover has a hand-painted vellucent insert showing the House seals. Blind ruled. Minor rubbing. Top edges gilt. Profusely illustrated. Vol. 1, 2. Oxford and Cambridge. Vol. 3. Eton, Harrow and Winchester.
This is an oversized or heavy book, which requires additional postage for international delivery outside the US.