The History of the Five Indian Nations of Canada, which are the Barrier between the English and French in that Part of the World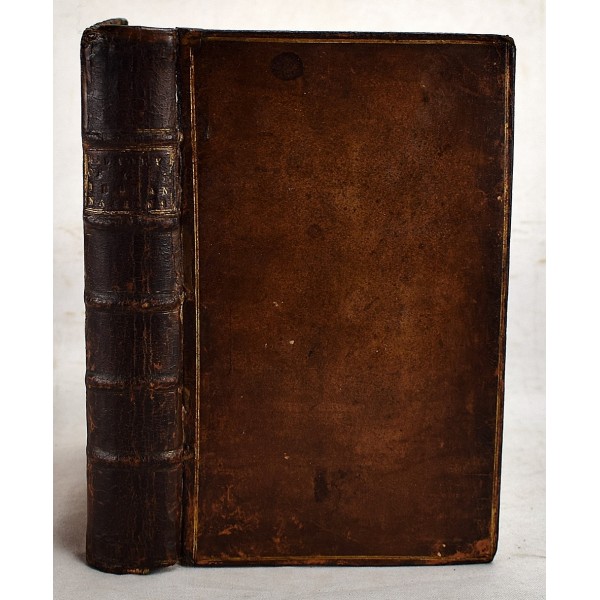 The History of the Five Indian Nations of Canada, which are the barrier between the English and French in that part of the world. With particular accounts of their religion, manners, customs, laws, and government; their several battles and treaties with the European nations; their wars with the other Indians; and a true account of the present state of our trade with them. In which are shewn, the great advantage of their trade and alliance to the British nation; and the intrigues and attempts of the French to engage them from us; a subject nearly concerning all our American plantations, and highly meriting the consideration of the British nation. By the Honourable Cadwallader Colden, Esq; one of his Majesty's counsel, and Surveyor-General of New-York. To which are added, accounts of the several other nations of Indians in North-America, their numbers, strength, &c. and the treaties which have been lately made with them
Colden, Cadwallader, 1688-1776.
London : printed for John Whiston at Mr. Boyle's Head, and Lockyer Davis at Lord Bacon's Head, both in Fleet-street, and John Ward opposite the Royal Exchange, MDCCL, 1750
["The first history of the Iroquois Confederation" - Howes] Bound in contemporary calf. Gilt ruled. Shelf wear to cover. Binding sound. [2], xvi, [4], 204; 86, [2], iv, [1], 90-283 p., folding map at front. Library bookplate on front free endpaper, ink stamp on title, leaf B and T6, end papers renewed. Refs: Howes C560; TPL 220; Alden/Landis 750/68; Field 342; Sabin 14274.
Cadwallader Colden was a physician, farmer, surveyor, botanist, and a lieutenant governor for the Colonial Province of New York. Colden was New York's first representative to the Iroquois Confederacy. "Cadwallader Colden's History of the Five Indian Nations Depending on the Province of New-York in America, originally published in 1727 and revised in 1747, is one of the most important intellectual works published in eighteenth-century British America. Colden was among the most learned American men of his time, and his history of the Iroquois tribes makes fascinating reading. The author discusses the religion, manners, customs, laws, and forms of government of the confederacy of tribes composed of the Mohawks, Oneidas, Onondagas, Cayugas, and Senecas (and, later, the Tuscaroras), and gives accounts of battles, treaties, and trade with these Indians up to 1697." John M. Dixon, "Imperial Politics, Enlightenment Philosophy, and Transatlantic Print Culture". His book contains an appendix of Indian trading legislation and treaties. Includes Iroquois vocabulary. Colden resigned to Flushing NY in 1771. His grandson became a US Congressman and Mayor of New York.
Armorial bookplate of Ham Court, of the Martin family; (Presumed to be from Rev. Joseph Martin, a book collector who died in 1828.)