Guernica: The 42 Preliminary Studies on Paper, the Prado Museum, Cason del Buen Retiro, Reproduced in Facsimile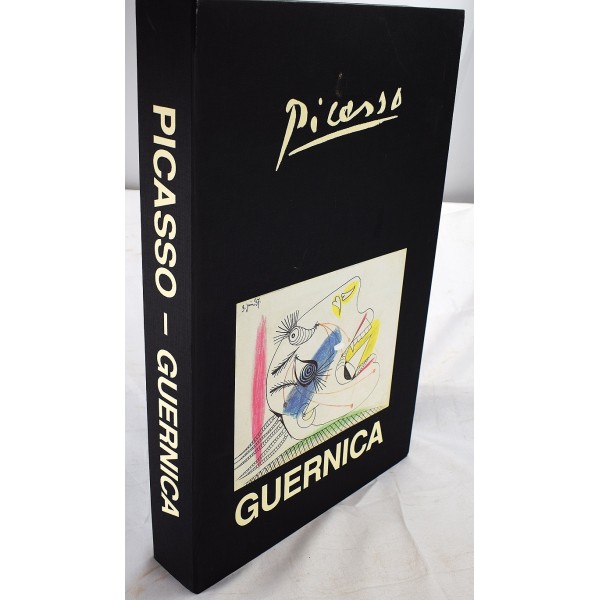 Guernica: The 42 Preliminary Studies on Paper, the Prado Museum, Cason del Buen Retiro, Reproduced in Facsimile
Pablo Picasso; Marie-Laure Bernadac; Adele Westbrook; Museo del Prado.
Harry N. Abrams, Inc., 1990
Folio, 63 cm (24 x 16 in.) Issued in clamshell case with mounted illustration on cover. Hardcover in slip case. Good binding and cover. Loose leaf. 34 mounted facsimiles, some color + booklet (20 p.) Clean, unmarked pages. 34 full-size reproductions are mounted in 31 carton mats. 1st English language ed. of Picasso's preliminary sketches on paper for Guernica, printed by the Akademische Druck und Verlagsanstalt in Graz, Austria. With commentary by Bernadac, Curator of the Picasso Museum, Paris. One of 1000 unnumbered copies.
This is an oversized or heavy book, which requires additional postage for international delivery outside the US.