Arabian Nights and Days = [Laysalsi alf laylah]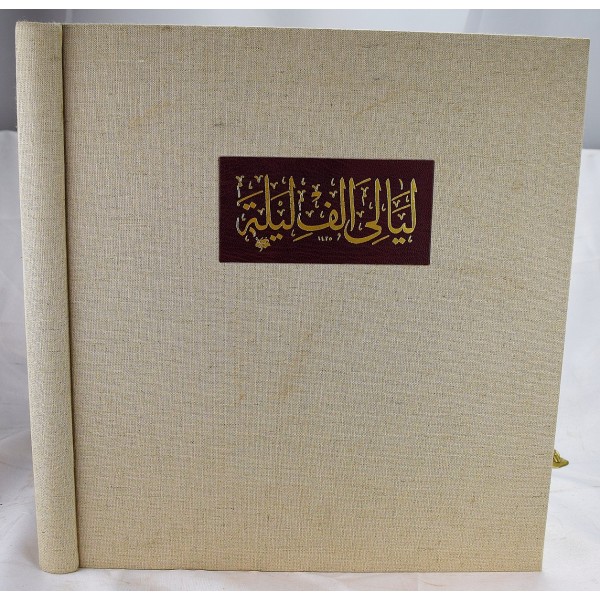 Arabian Nights and Days = [Laysalsi alf laylah]
Najib Mahfuz; Nazli Madkur; Muhammad Salmawi; Denys Johnson-Davies
Limited Editions Club, 2005
Limited edition of 300 copies. Signed by BOTH Mahfouz and Madkour. 42 cm. [6], 111 pages : color illustrations. Illustrated with composite giclee and serigraph prints. Seven original prints by Nazli Madkour; afterword by Mohamed Salmawy; translated from Arabic into English by Denys Johnson-Davies.
Contents: Shahriyar --Shahrzad --The Sheikh --The cafe of the Emirs --Sanaan al-Gamali --Gamasa al-Bulti --The porter --Nur al-Din and Dunyazad --The adventures of Ugr the Barber --Anees al-Galees --Qut al-Quloub --Aladdin with the moles on his cheeks --The Sultan --The cap of invisibility --Ma'Rouf the cobbler --Sindbad --The grievers.
This is an oversized or heavy book, which requires additional postage for international delivery outside the US.