Alexander Calder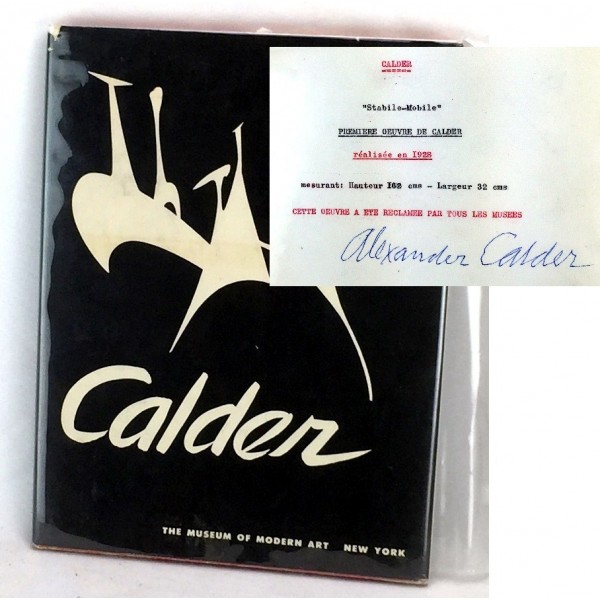 Alexander Calder
Author: Sweeney, James Johnson; Alexander Calder

Publisher: Museum of Modern Art, 1951.
Signed by the artist, Alexander Calder.

With a signed note by Alexander Calder and photo of Stabile-Mobile. "Stabile-Mobile Premiere Oeuvre de Calder, realisee en 1928, Cette Oeuvre a ete reclamee par tous les musees." Hardcover and dust jacket. Dust jacket in protective mylar cover. Minor shelf wear. Good binding and cover. Clean, unmarked pages. Book is signed, Walter J. Lord. Lord (1917-2002) was a noted author and historian from Baltimore and NYC. Lord wrote 11 bestselling books. Notably: A Night to Remember, 1955, Day of Infamy, 1957, Incredible Victory, 1967, A Time to Stand, 1961, The Dawn's Early Light, 1972, Peary to the Pole, 1963, The Good Years: From 1900 to the First World War, 1960, Lonely Vigil, 1977, and The Past That Would Not Die, 1965. Princeton, Yale Law Alum. Lord was also a consultant for James Cameron's movie Titanic. See American National Biography.