Fascism: a challenge to democracy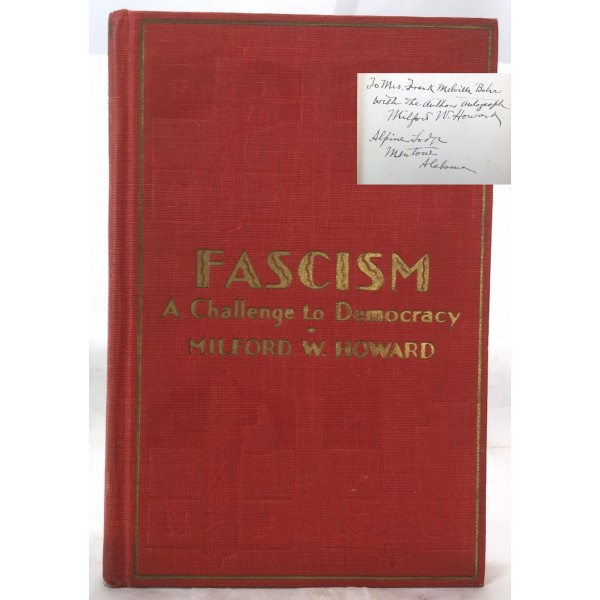 Fascism: a challenge to democracy,
Howard, Milford W
Fleming H. Revell Co, 1928.
Inscribed by author. 183 pages portraits 21 cm. Bound in publisher's cloth. Hardcover. Good binding and cover. Clean, unmarked pages.
Milford W. Howard was initially a Populist Congressman from Alabama. Later a lawyer in private practice, he went on to write a Hollywood screen play. Inscribed by Howard at the Alpine Lodge, Mentone, Alabama. Howard interviewed fascist dictator Benito Mussolini in Italy. Howard's interview changed his political views, and caused him to endorse fascism. This book is an early American endorsement of Mussolini's fascism.