Fairbairn's Book of Crests of the Families of Great Britain and Ireland [2 Volumes]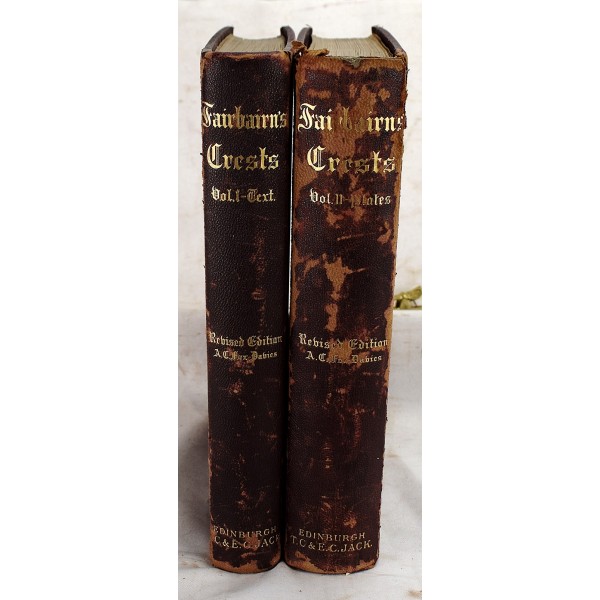 Fairbairn's Book of Crests of the Families of Great Britain and Ireland [2 Volumes]
Arthur Charles Fox-Davies
T. C. & E. C. Jack Grange Publishing, 1892
2 volumes. Quartos, 38 cm. Bound in publisher's 1/4 leather over wine-colored boards. Some wear to spine leather, partially for v.2. iv, 491 pp, 142 pp ; 229 plates (9 to 15 crests to each page). Some occasional foxing. Contents: v.1, index to surnames, v.2, Mottoes, Key to plates, and dictionary of terms.
Armorial Bookplate of Edward Conder, Terry Bank, Co. Westmoreland. Motto, "Je conduis".
This is an oversized or heavy book, which requires additional postage for international delivery outside the US.