Central Asia and Tibet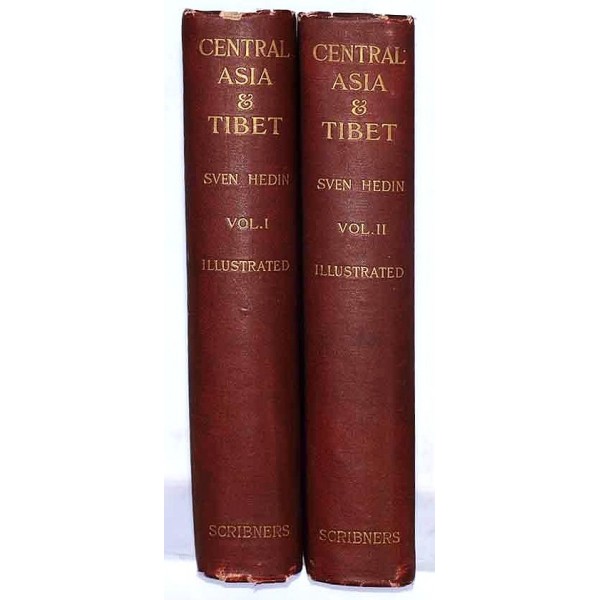 Central Asia and Tibet : towards the holy city of Lassa (2 volume set)
Sven. Hedin
New York: Charles Scribners, 1903.
Two quarto volumes, First American edition. xvii, 608, xiv, 664 pp, 420 illustrations, 8 full-page colored illustrations, and 5 maps. Original dark red cloth, gilt vignette to front boards, top edge gilt. Hinges cracked. Chipping, rubbing. Tanning to plate margins, small tears to rear maps.
An important early travelogue of Tibet.  Hedin journeyed over 6000 miles across the heart of Asia in 1899-1902.  He traveled through the Tarim Basin, Tibet and Kashmir to Calcutta and navigated the Yarkand, Tarim and Kaidu rivers.  Hedin's classic account touched upon the scientific, cultural, and religious features of one of the still unrecorded regions of Asia. Yakushi H100b.  
This is an oversized or heavy book, that requires additional postage for international delivery outside the US.