Brooklyn City and Kings County Record: A Budget of General Information: With a Map of the City, an Almanac, and an Appendix, Containing the New City Charter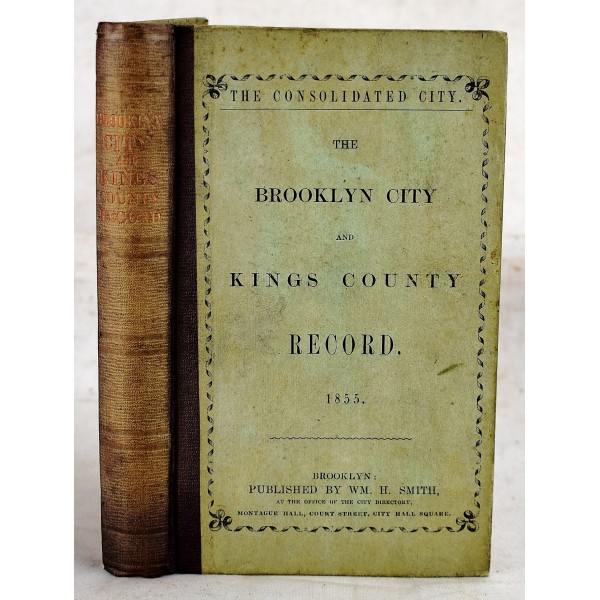 Brooklyn City and Kings County Record: A Budget of General Information: With a Map of the City, an Almanac, and an Appendix, Containing the New City Charter
William H Smith, of Brooklyn N.Y.
Brooklyn, W.H. Smith, 1855
[19th Century New York: Cartography] Bound in publisher's cloth backed, green boards. Printed covers. Good binding and cover. Includes the large color folding Map of the City of Brooklyn; 19.25 x 23.5 in. The map includes: Brooklyn wards 1-18, marked by color and number. Indicates cemeteries, parks, Long Island Rail Road, boundaries with New Utrecht, Flatbush, New Lots, East New York, Maspeth, Queens; New York City (Manhattan Island), and the surrounding bay. Oriented with north toward the top.
Pink paper end sheets, with ads. Scattered spotting and soiling to the pages (the map is clean), still an attractive copy. 216, 71 pages (charter) + numerous ads, frontispiece (folded map). Sabin 8265.