British Education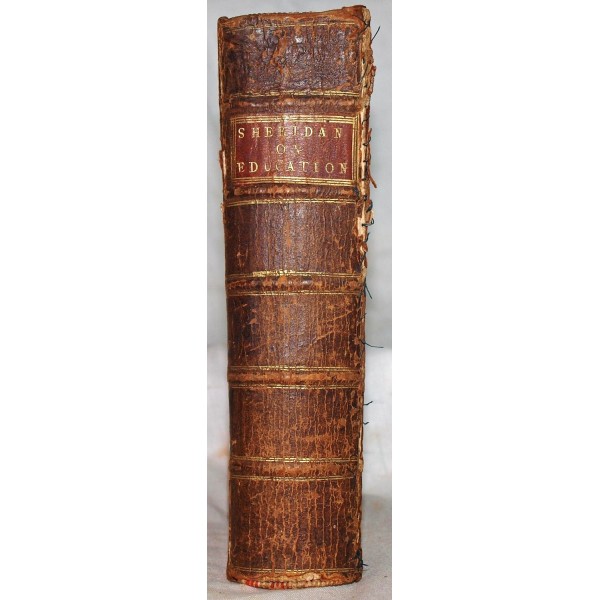 British Education : or, the source of the disorders of Great Britain. Being an essay towards proving, that the immorality, ignorance, and false taste, which so generally prevail, are the natural and necessary consequences of the present defective system of education
Sheridan, Thomas
London: R. and J. Dodsley, 1756.
Octavo. 1st ed. xl, 536 p. Contemporary calf, gilt, raised bands, red leather spine label. Rehinged and rejointed. Scattered foxing, minor toning.
"A treatise of fundamental importance for the history of English studies and the teaching of English, discussing all aspects of language-study, including grammar, rhetoric and elocution". [Alston] Ref: ESTC T90531. Alston X, 221. 
In three parts. I. Of the use of these studies to religion, and morality; as also, to the support of the British constitution. II. Their absolute necessity in order to refine, ascertain, and fix the English language. III. Their use in the cultivation of the imitative arts: shewing, that were the study of oratory made a necessary branch of the education of youth; poetry, musick, painting, and sculpture, might arrive at as high a pitch of perfection in England, as ever they did in Athens or Rome.