An Historical and Pictorial Record of the 87th Infantry Division in World War II, 1942-1945: Golden Acorn. 345th Infantry Regiment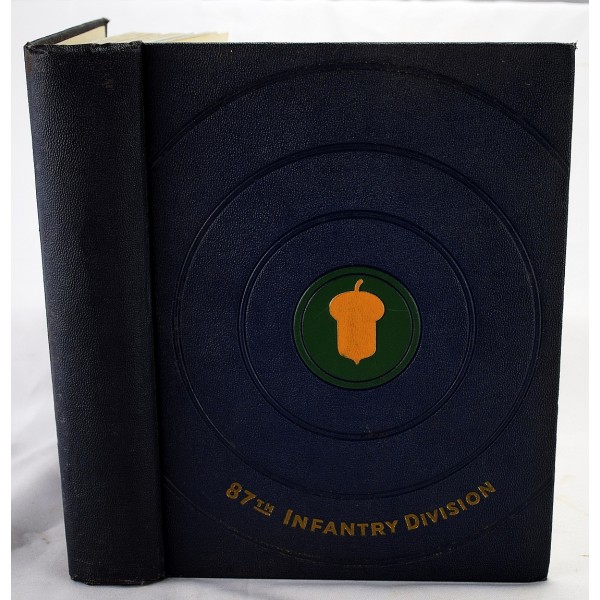 An Historical and Pictorial Record of the 87th Infantry Division in World War II, 1942-1945: Golden Acorn. 345th Infantry Regiment
87th Division, 345th Infantry Regiment.
Army & Navy, 1946.
[WWII Division History] An historical and pictorial record of the 87th Infantry Division in World War II. Bound in publisher's blue cloth, with golden acorn on front. 175, [1] pages : illustrations, map, portraits ; 31 cm. Hardcover. Good binding and cover. Clean, unmarked pages. Spotting to top edge.
This is an oversized or heavy book, which requires additional postage for international delivery outside the US.