An Account of the Empire of Marocco, and the District of Suse: Compiled from Miscellaneous Observations Made During a Long Residence in, and Various Journies ... the Great Emporium of Central Africa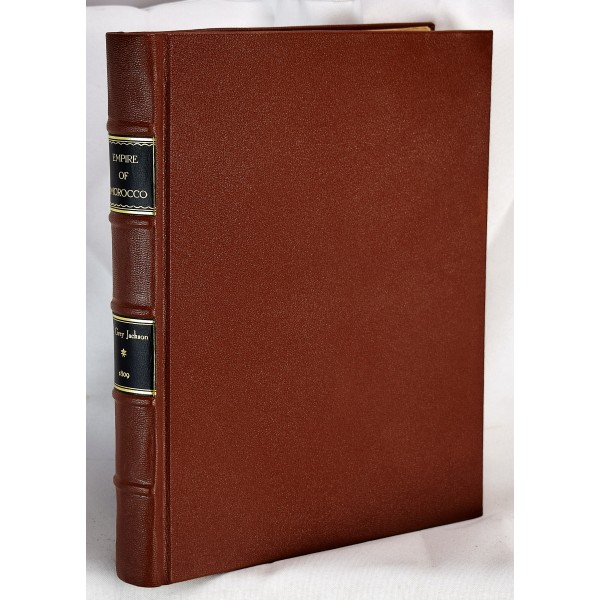 An Account of the Empire of Marocco, and the District of Suse: Compiled from Miscellaneous Observations Made During a Long Residence in, and Various Journies ... the Great Emporium of Central Africa
James Grey Jackson
London: Printed for the author, and sold by G. and W. Nicol, 1809
Quarto. First edition. Modern brown leather, black leather spine labels, raised bands. Fine binding. xvi, 287 pp. 2 maps, 11 plates, of which two are hand colored. Tears to folds of map of West Barbary. Occasional spotting to margins of plates.
Jackson's account is based on notes and observations made by the author during sixteen years' residence in Morocco. He aims to give the reader a clear account of the empire of Morocco at that time, and of its commercial relations with the interior as well as with Europe. The subjects covered include geography, population, mineral wealth, religion, language, society and customs and commerce.
This is an oversized or heavy book, that requires additional postage for international delivery outside the US. Refs: Abbey, Travel, 296. Prideaux pp. 242 & 341. Gay 1248n. Morocco.