Acta Regia: Being the Account Which Mr. Rapin de Thoyras Published of the History of England, by Authority of the Lords the States-General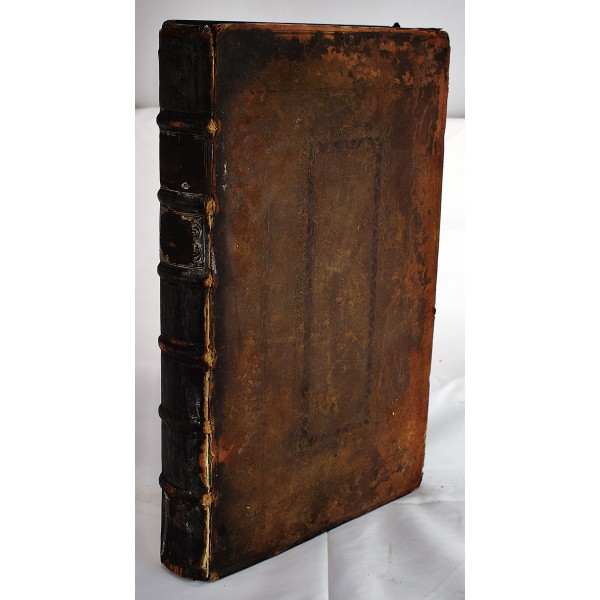 Acta Regia: Being the Account Which Mr. Rapin de Thoyras Published of the History of England, by Authority of the Lords the States-General
Rapin de Thoyras, M.; Stephen Whatley [translator]; Thomas Rymer
London : Printed for James, John and Paul Knapton; et al., 1733
Folio, 41 cm. Stephen Whatley's translation of Rapin Thoyras abridgment of Rymer's Foedera. Contemporary paneled calf, raised bands. Title page in red and black, additional title page dated 1732.  [4], (i)-iv, 5-828, [36].  Joints split, wear and rubbing to boards. Scattered foxing, marginal soiling. 
The Foedera is a collection of the leagues, treaties, alliances, capitulations, and confederacies, made between the Crown of England and other nations.
This is an oversized or heavy book, which requires additional postage for international delivery outside the US.