A Tour in America in 1798, 1799, and 1800: Exhibiting Sketches of Society and Manners, and a Particular Account of the America System of Agriculture, with its Recent Improvements (2 volume set)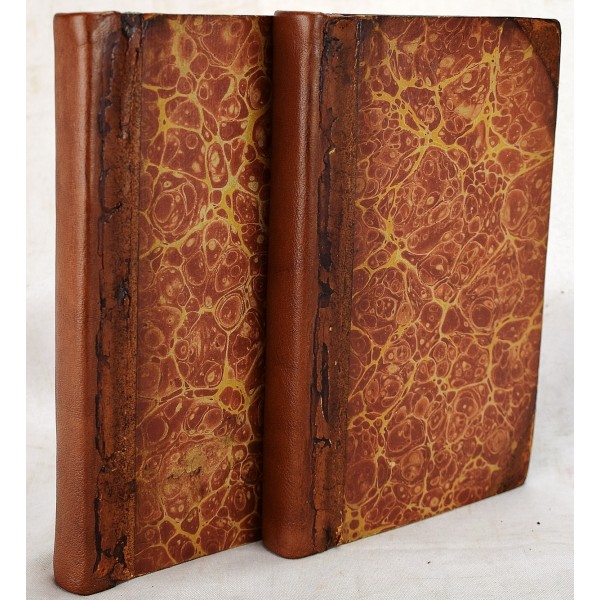 A Tour in America in 1798, 1799, and 1800: Exhibiting Sketches of Society and Manners, and a Particular Account of the America System of Agriculture, with its Recent Improvements (2 volume set)
Richard Parkinson
London : Printed for J. Harding and J. Murray, 1805
[An Experienced farmer's tour in America.] 2 volumes. Bound in early leather-backed, marbled boards. Rebacked. Shelf wear. Solid bindings. Internally, generally clean, with light, scattered foxing.
The author came to America to rent one of the farms of Gen. Washington at Mount Vernon. He comments on American agriculture and peculiar customs (slavery) etc. Additionally, he farmed Orange Hill, Maryland near Baltimore.
Armorial bookplate of Baron Winmarleigh. Howes P96. Sabin 5878.