A History of Advertising from the Earliest Times Illustrated by Anecdotes, Curious Specimens and Biographical Notes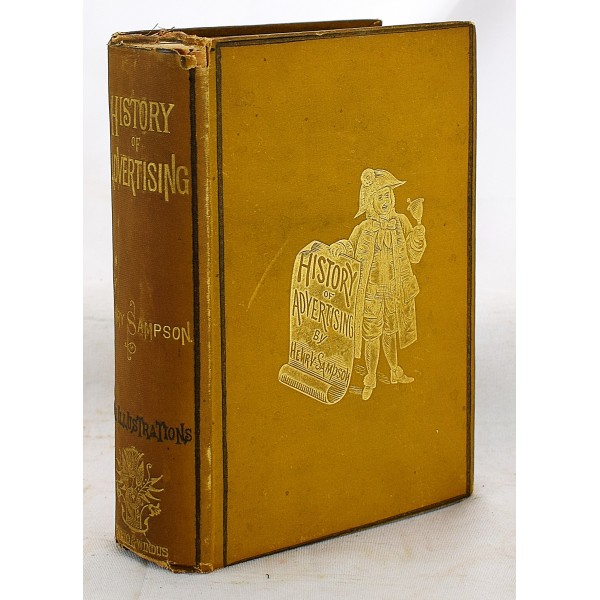 A history of advertising from the earliest times Illustrated by anecdotes, curious specimens and biographical notes.
Samson, Henry
Chatto and Windus, 1875
Bound in publisher's yellow cloth with gilt picture of bell ringer on front. x, 616, 32 pages of ads. Some fray to top edge. Fold out color frontis. Title somewhat tonned / foxed. 20 page section of text loose.